Mr Piotr Wawrzyniak* of Schelstraete Business Lawyers participated in the Annual Conference and the Board Meeting of the Global Legal Alliance ("GLA") in Cyprus with the main subject "One Belt, One Road". GLA was founded on 19 May 2016 as a global legal service alliance and an international platform for legal professionals, which is headquartered in Hong Kong and Beijing. GLA is a public platform where global legal service providers are able to network, communicate, and cooperate with each other. The term "One Belt, One Road" reflects on the ancient Silk Road, which comes from a historical network of trade routes started during the Han Dynasty (206 BC – 220 AD) between Europe, India, China, and many other countries on the Afro-Eurasian landmass. Marco Polo is the first European to describe his adventures and travels on the Silk Road.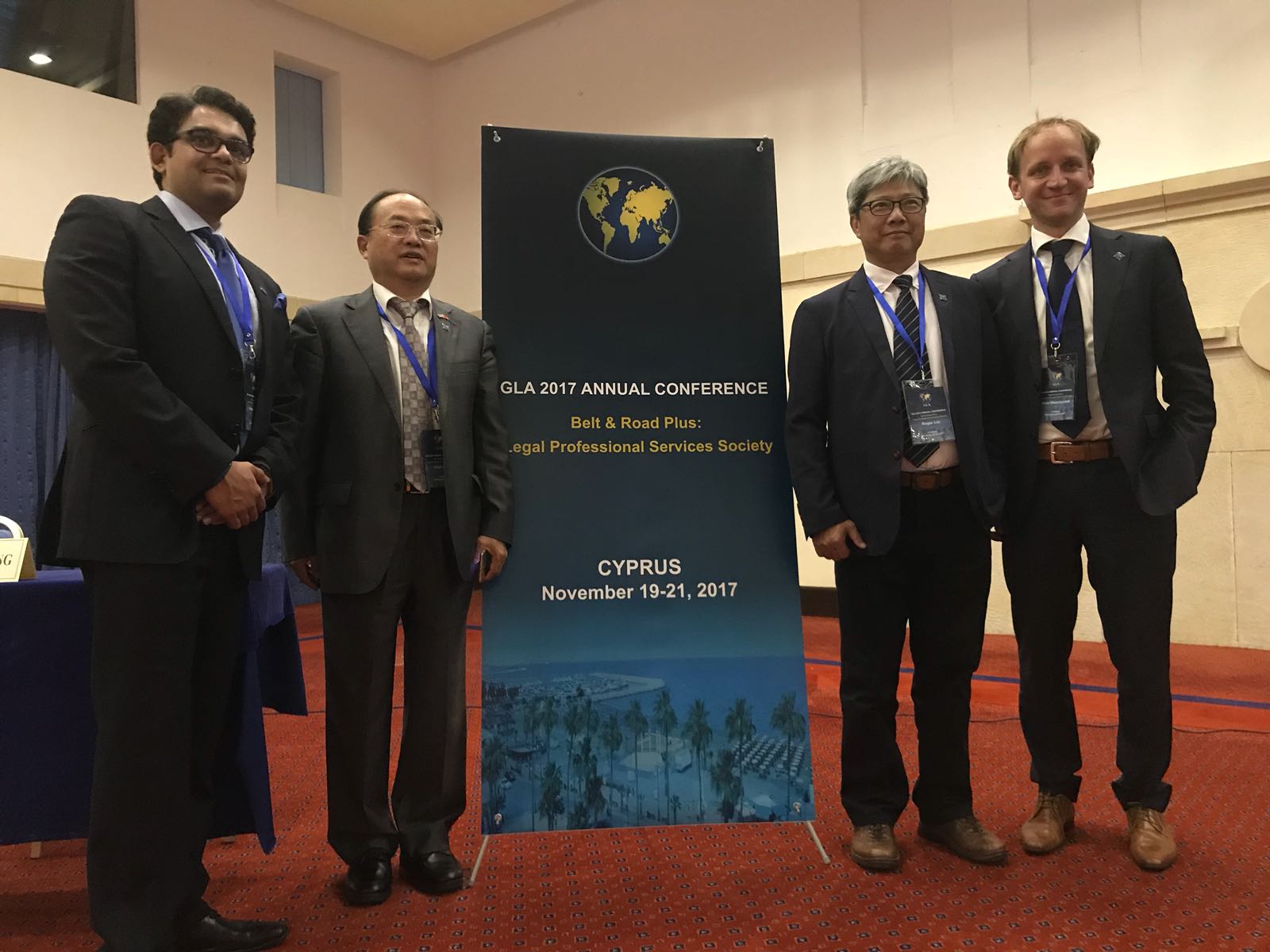 The idea of the ancient Silk Road has been revived by the Chinese President Xi Jinping who raised the initiative of jointly building the Silk Road Economic Belt and the 21st-Century Maritime Silk Road. Essentially, the 'belt' includes countries situated on the original Silk Road through Central Asia, West Asia, the Middle East, and Europe. The initiative calls for the integration of the region into a cohesive economic area through building infrastructure, increasing cultural exchanges, and broadening trade.
Mr Wawrzyniak spoke about the trade relation between The Netherlands and Asia, especially China, and was promoting The Netherlands as one of the best places for the Chinese outbound investments along the Silk Road.
If you have any queries about investing in or cooperating with China, please contact us at info@schelstraete.nl.
*Mr Wawrzyniak holds a director's position with the GLA's Property Committee