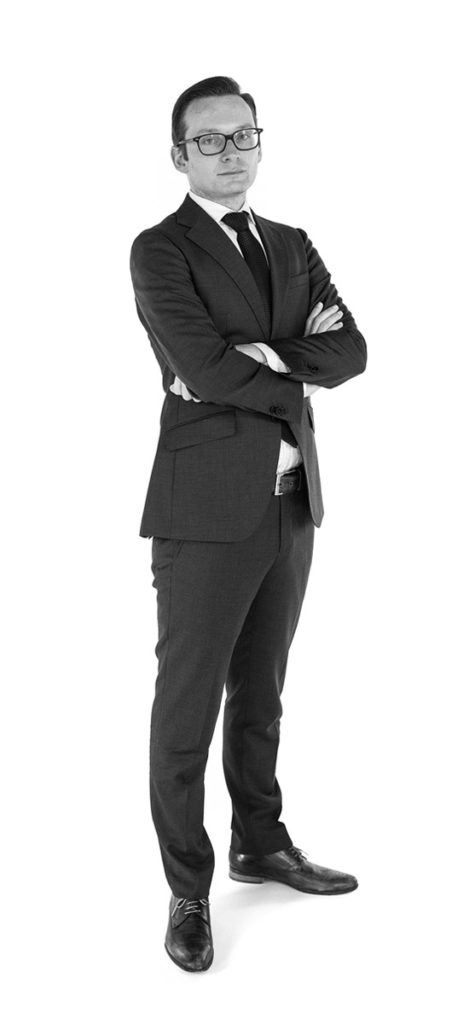 Vincent leidt de procesrecht sectie van Schelstraete en staat nationale en internationale cliënten in complexe en buitenlandse geschillen bij in de procedure bij Nederlandse rechtbanken.
Vincent heeft Nederlands Recht gestudeerd aan de Universiteit in Tilburg en heeft zijn Master diploma in 2007 behaald. Nog hetzelfde jaar is hij beëdigd tot advocaat en sindsdien is hij werkzaam in verschillende rechtsgebieden zoals het contractenrecht, aansprakelijkheidsrecht en hippisch recht. In 2017 heeft hij met succes de postacademische opleiding Ondernemingen & Aansprakelijkheid afgerond bij de Grotius Academie. Daarnaast is hij lid van de VASR (Vereniging voor Aansprakelijkheids- en Schadevergoedingsrecht. Vincent heeft een uitgebreide lijst van succesvolle procedures op zijn naam staan. Veel van deze zijn gepubliceerd.
When litigating one must remain vigilant and ready to deal with unexpected circumstances, remaining one step ahead of the opponent at all times. I abide by Dante Alighieri's saying: "The secret to getting things done is to act!".