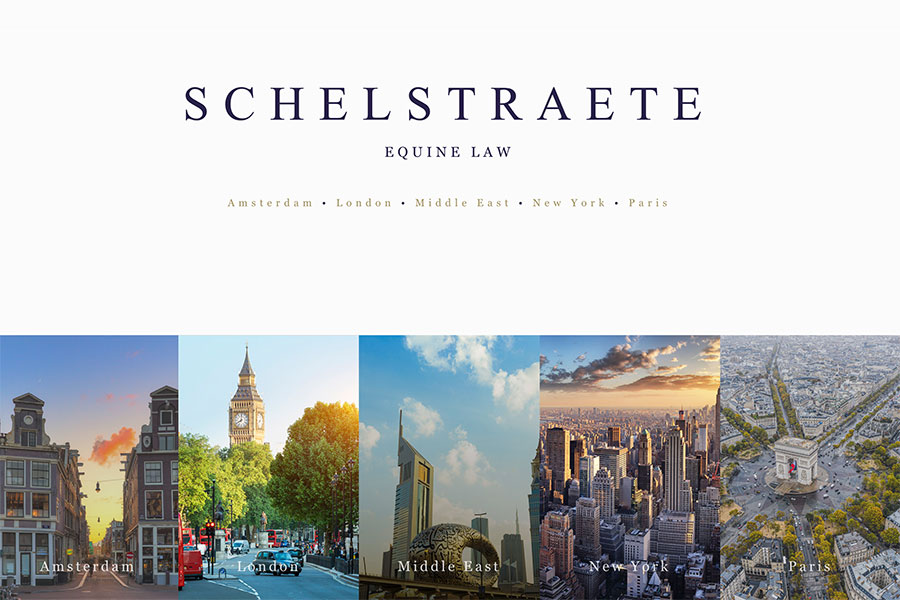 Lawyer Trainee Wanted.
Looking for thorough training in the legal profession?
Where the trainee lawyer handles international cases as a full team player, learns to litigate and contract?
For clients many a South Axis office will envy.
In a working environment where attention to the person behind the lawyer is a basic principle.
With sufficient time and respect for private life
SCHELSTRAETE EQUINE LAW in 's-Hertogenbosch is looking for you!
You who are ambitious, who wants to learn the profession of lawyer and who, in addition to the drive, also has good study results but who also has other interests and wants to get everything out of life.
What will you do?
You will negotiate when drawing up contracts; You will assist international clients in top-level sports and assist them with transactions in the Netherlands and abroad; You will litigate where necessary, working together with our highly experienced litigators in the Netherlands but also from the offices in London, Paris, Doha and New York who will teach you the tricks of the trade.
Temporary secondment to one of the branch offices in LONDON, PARIS, DOHA and NEW YORK is possible.
For more info: visit our site Schelstraete Equine Law
or call Luc Schelstraete (0031651619119) /Piotr Wawrzyniak (0031657854879).
You may also e-mail: Luc@schelstraete.nl or P.Wawrzyniak@schelstraete.nl