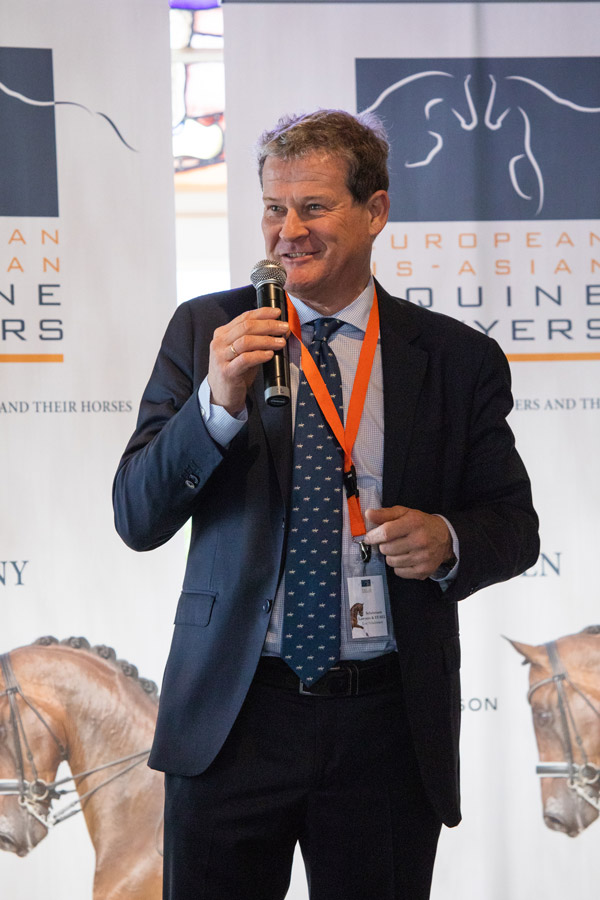 In the last decade, the international equine Industry has grown enormously and the number of international horse deals has increased exponentially. Until recently, it was not common to execute contracts when selling and/or buying horses. However, currently the legal risk for both parties involved is serious, thus the industry understands the necessity of using contracts  drafted by professionals. For this reason, the EUAELs have developed several standard-form documents that they offer to their clients, such as:
Statement by seller
Pre-purchase examination forms (PPE)
General contracts of sale between buyers and sellers
Schelstraete Lawyers, the founder of the Alliance Group 'European-US-Asian Equine Lawyers', focuses its practice on international clients. As a result, we have been working with a network of lawyers specialised in international equine law from various countries.
The Alliance Group has 14 independent partners within Europe, Asia and the United States of America and is still growing. Through this Alliance Group we provide knowledge, understanding and experience to the global equine industry.
Thanks to this Alliance Group, we are able to provide our clients with thorough internationalised advice.  As a member of the Alliance Group, Schelstraete Lawyers is able to provide support to our partners in relation to our specific areas of expertise.